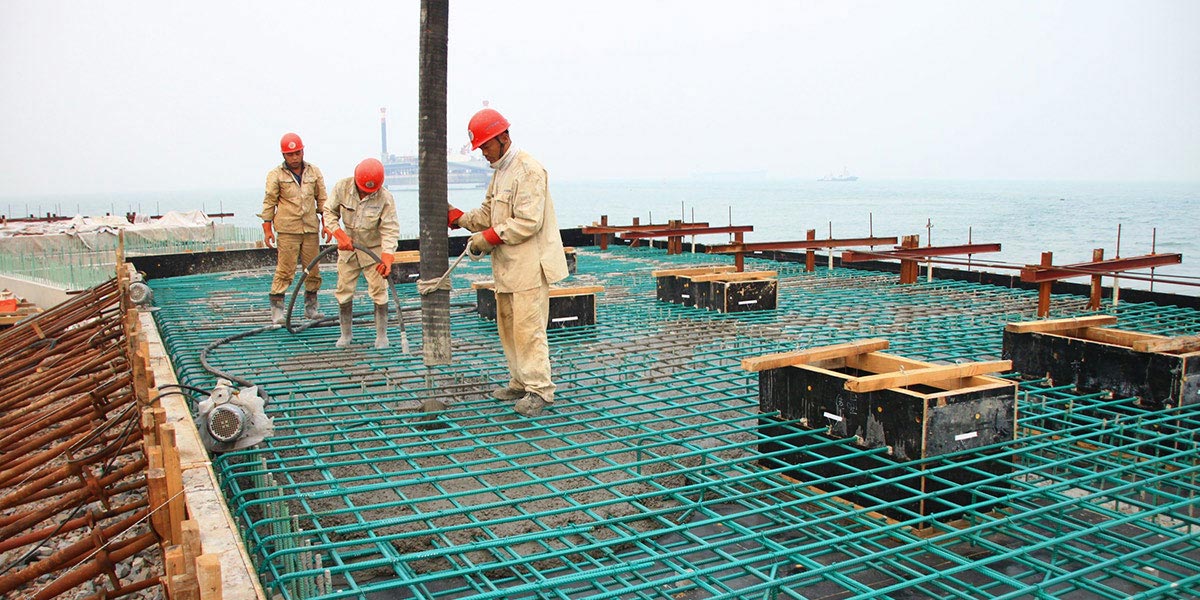 Concrete is one of the most important civil engineering materials. Concrete must be cast under a certain temperature conditions in order to avoid the future as a result of thermal expansion and contraction caused by wall deformation, cracking and other conditions. In order to control the concrete pouring into the mold temperature, the general will take measures to control the temperature of the concrete out of the machine (5 to 26 degrees), the specific measures are: the summer with chilled and chilled water mixing in winter with hot water mixing process.
Summer to ensure that the machine temperature is about 26 degrees, the key is to control the sand, stone and mixing water temperature, mixing water temperature control as much as possible in the 0-2 degrees, or the need to increase the amount of ice debris, increase costs.
Sand, stone feed temperature control, the general use of shade, watering, spraying and so on. Mixing water cooling with a special chiller, water is a result of mixing water consumption, it is appropriate to adopt a large temperature difference direct cooling water chiller.